Soft Landscaping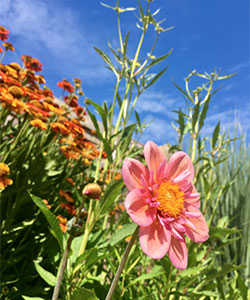 Designing with plants and creating beautiful borders is my passion.
From a refresh of existing borders to re-design and creation from scratch new garden borders, my soft landscaping design service will provide creative ideas and advice on plantings for your garden.
I can provide you with creative ideas and advice on planting which is suitable for the site requirements from seaside conditions to woodland, meadow and help with ideas on a specific planting style to be achieved such as prairie, oriental, exotic, cottage, woodland, wildlife, courtyard.
A client brief discussion can ascertain all the client wishes from a simple planting plan or fully annotated planting plans which can be produced to scale with quantities of plants required for the area.
Soil and site analysis can help select the right plants for your site conditions and find the 'Right plant for the right place'.
I can also source and supply plants and offer a planting service.